Services
PANARC Interior Solutions have a well-established track record in all aspects of fit out packages. The business started as a ceilings and partitions specialist and has evolved to encompass all aspects of the interior fit out process. PANARC offers complete solutions in all trades ensuring the upmost quality and defect free construction for your project.

PANARC strive to deliver through our business outstanding quality, ensuring that our clients return for future work. PANARC understand that the heart of our success is our workforce. It is essential our operatives carry our passion and philosophy into their work to continue the high standard we have established over the years.

Suspended Ceilings

From mineral fibre to metal, stretched fabric to wood, PANARC can provide a wide range of suspended ceiling solutions to suit all applications We work with leading manufacturers such as SAS, Rockfon, Armstrong and Ecophon to help design, create and install varied solutions to meet the needs of your project.
Acoustic Solutions
At PANARC we pride ourselves on assisting our clients to overcome issues with sound and noise problems. We are experts in acoustic solutions; whether it's acoustic ceilings, wall linings, rafts or baffles we work together with acousticians and manufacturers to provide the best performing and most cost effective solutions in the market.
Doors & Ironmongery
Working alongside leading door and ironmongery providers, we can provide your project with doors to meet fire and acoustic solutions along with ironmongery to your clients requirements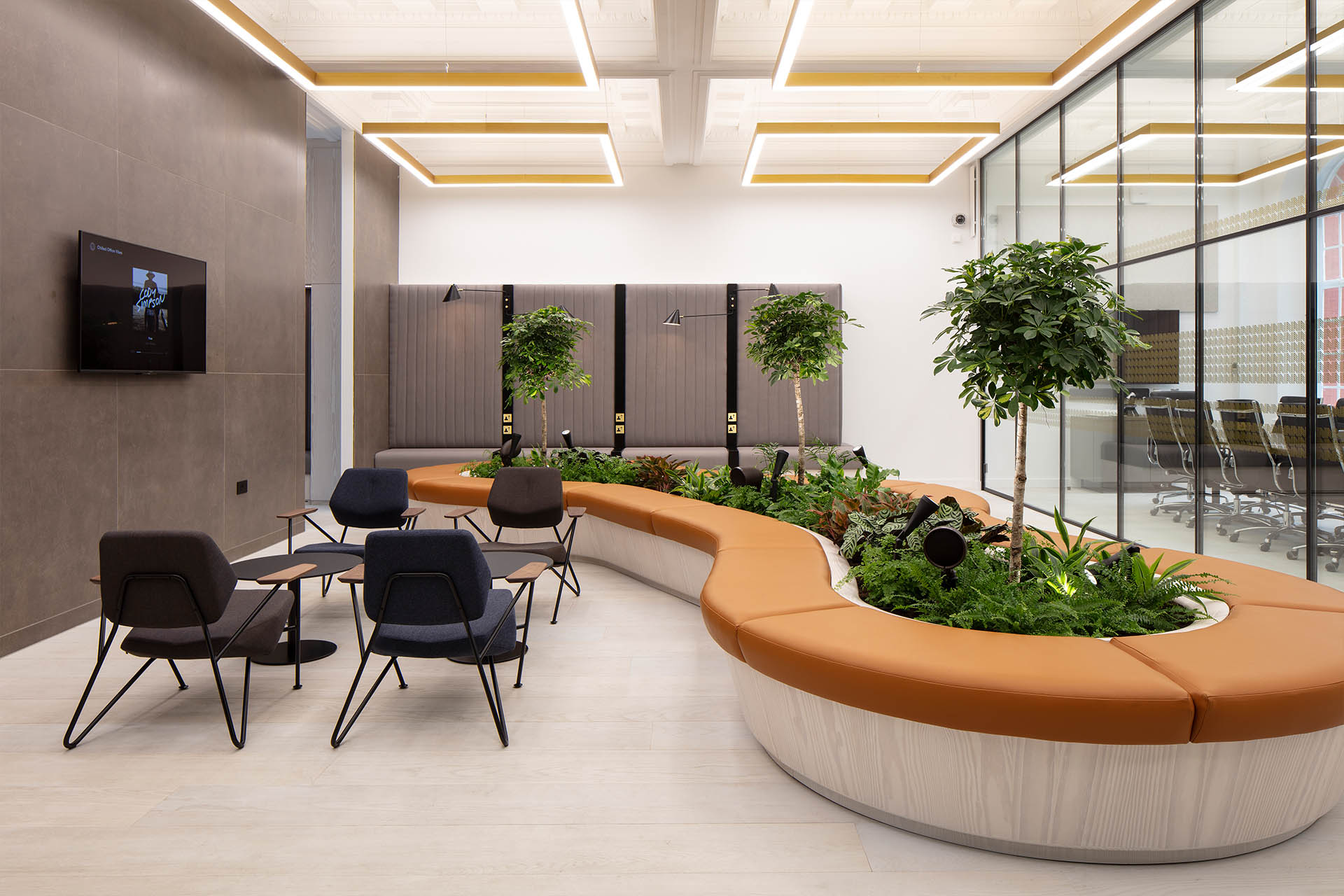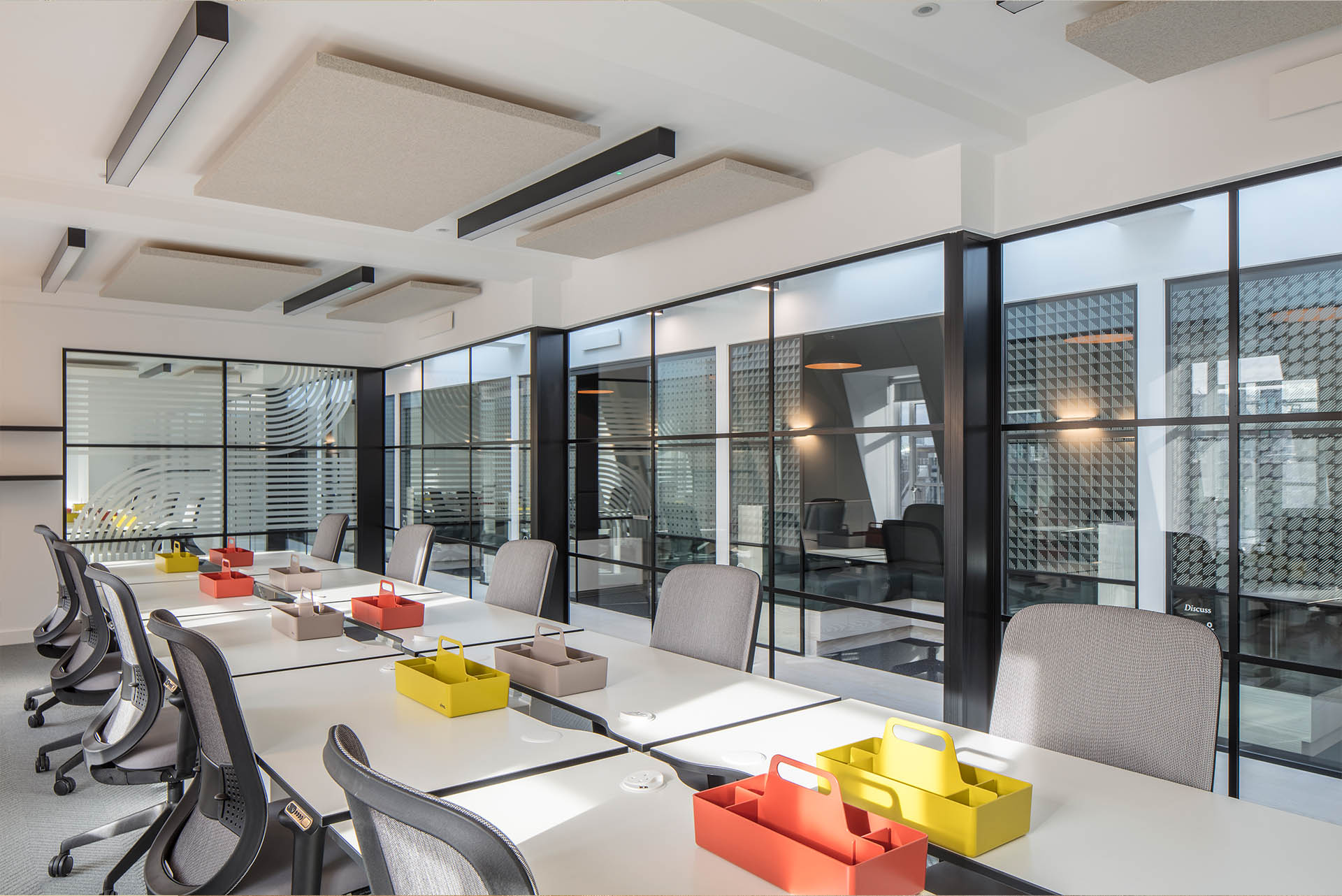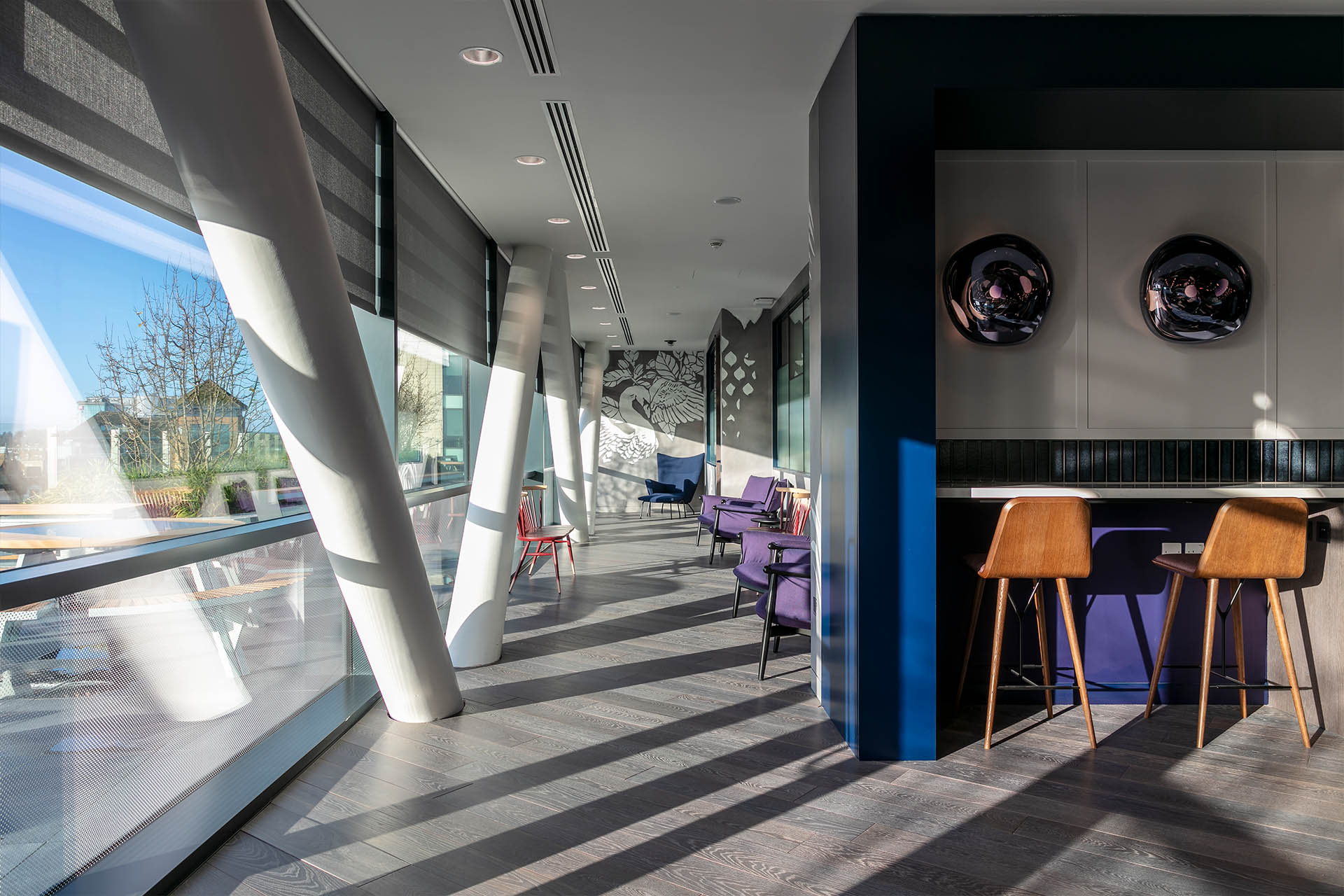 Partitions
Whether you require glazed systems, solid dividing walls, demountable or fully re-locatable systems, we work closely with the leading partitioning manufacturers in the UK and Europe to meet acoustic, thermal and fire requirements as well as creating aesthetically pleasing spaces through the latest innovations and designs.
Seamless Acoustic Systems
PANARC are approved installers for a range of seamless acoustic solutions that offer superior acoustic performance that can be applied direct or suspended that have no visible joints. Quick and easy to install at a price range to suit all requirements
Drylining and Plastering
Working closely with the leading manufacturers of drywall systems we can provide clients with technically competent solutions for: wall lining systems using direct fix or independent framing systems, standard dry wall partitions, shaftwall and all other types of drywall. We also offer high quality finishing using all forms of plastering or tape and jointing.